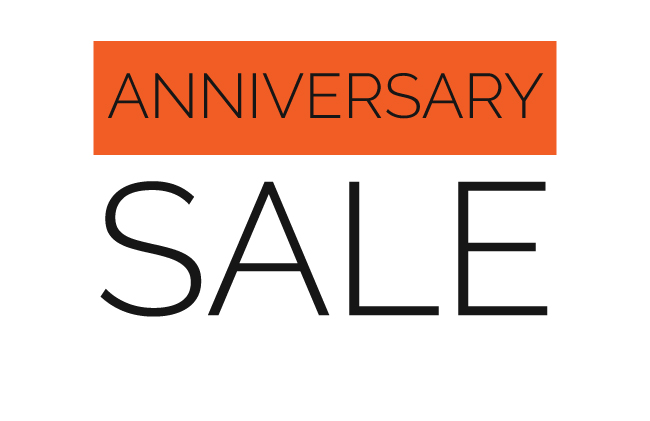 Our biggest Sales event of the year, Anime Hub Anniversary Sale, is here. You wouldn't want to miss this where every item is on sale.
It's a sale like no other, a limited-time opportunity to save big on new arrivals—plus all the essentials.
ANIME HUB 3RD ANNIVERSARY SALES TERMS AND CONDITIONS
Anime Hub 3rd YEAR ANNIVERSARY and CHRISTMAS SALE!
We have made it through another full year. 😇
Thank you so much for all the support for the past years and more to come! 🙏 As a token of our appreciation we wanted to give you this coupon for 30% on your next purchase! (ANIMEHUB03)
COME AND JOIN US, AS WE CELEBRATE OUR 3RD ANNIVERSARY AND CLAIM THE OFFERS WHILE THE SALE LASTS!
Here are our Terms and Conditions of Anniversary Sales Orders.
Offer valid on purchases made from 7th Dec 2022 to 19th Dec 2022
All item price does not include shipping fees.
All items sold are non-refundable and non-exchangeable.
Coupon will only work if the item is not on sale.
No other discount codes shall be used on Anniversary Sales Day.
Offer valid until stocks last on some items
Estimated time for your order to be ready is about 10-14 working days. Orders on Apparel (Hoodies & T-shirts) will be processed from the 19th of December once the sale has ended, and delivery will follow shortly after.
Due to a heavy load of orders, we hope that you could be patient while waiting for us to get your order ready. We are working very hard to make sure that you are satisfied with your order!
If you have any enquiries regarding our Anniversary Sales, kindly contact us via Direct Message on Instagram @animehub_ke.
Thank you and have a great day ahead!